Paintings and Illustrations
I draw from my imagination, but where does imagination come from? There is a transcendental realm of pure ideas sort of floating around us, and by clearing my mind, I can see into it. Sometimes pictures and stories fall right into my head. It is my calling to share those innerVisions with you. I offer you a world of guardian angels, visionary fairy tales, mystical creatures, sacred geometry, and splendorous daydreams. Let my creations be a mirror for your soul. I hope they will show you a deeper dimension of reality and illuminate your spiritual path.
Original paintings are on gallery-wrapped canvas, coated with a water-based polyurethane. Digital illustrations are available as museum-quality prints on archival, acid-free matte paper. Please visit my Etsy shop for availability.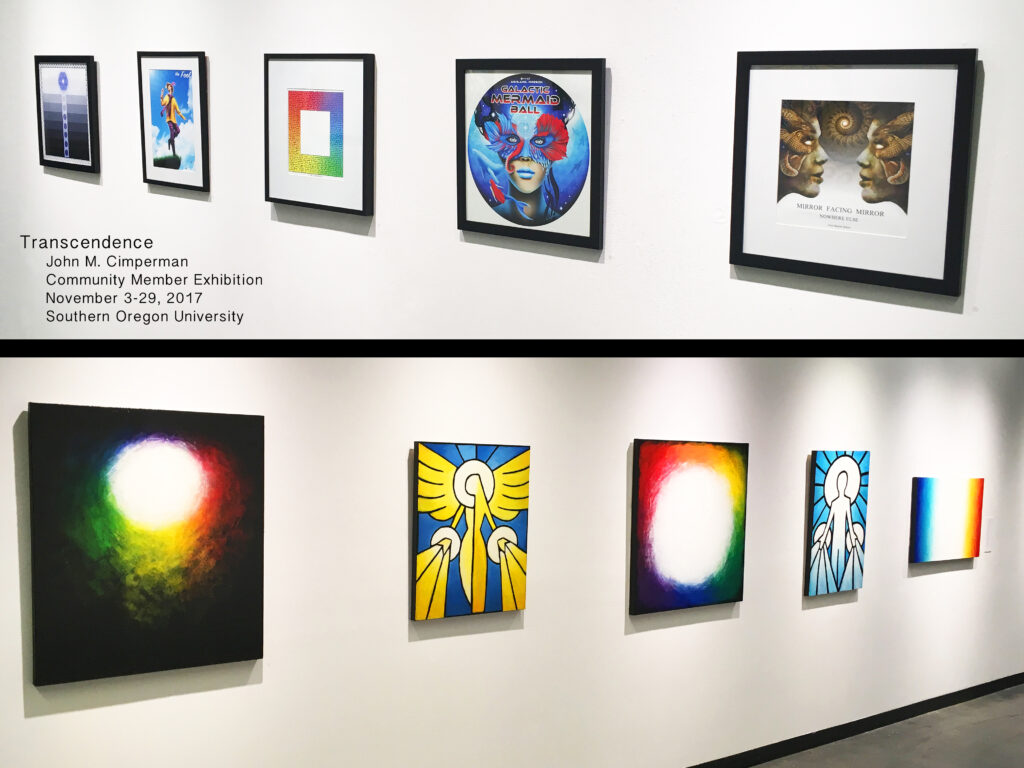 Past Gallery Shows
• October 2019-February 2020, Zapow! Pop Art Gallery, Asheville, North Carolina
• March 2018, The Portal Sacred Art Gallery, Ashland, Oregon
• November 2017, Southern Oregon University, Ashland, Oregon
I have been born here, on this Earth, in this time, for a special purpose.

I'm here to shine a brilliant Light in the darkness—to make the world a brighter place.

​As a painter and illustrator, I offer my talents in this endeavor. I am available for custom illustration, book design, album covers, website graphics, flyers, posters, and various other creative projects.

I also have storybooks, prints, paintings, and holographic stickers available for purchase.

May you be illuminated.​​