Please visit my Etsy Shop, where you will find illustrated storybooks, art prints, and holographic stickers.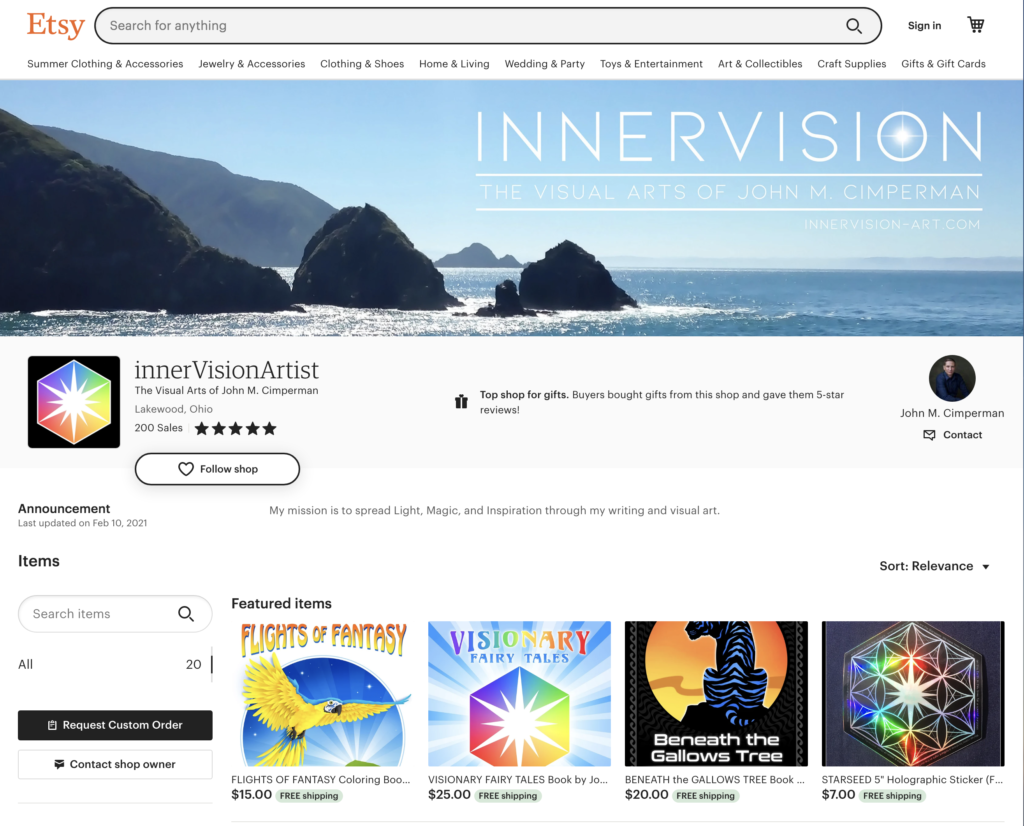 My mission is to spread Light, Magic, and Inspiration through my writing and visual art.

I have visionary fairy tales, digital paintings, short stories, coloring books, and holographic stickers available for purchase.

I am also available for various creative projects.

May you be inspired.